Here's a little excerpt of how I filmed my vanbuild video.

I was working this day at the AirParc and got the rough script for the couple of freestyle tramp dudes done. I was in the restaurant editing and the later in my van as well. Not much happened this day.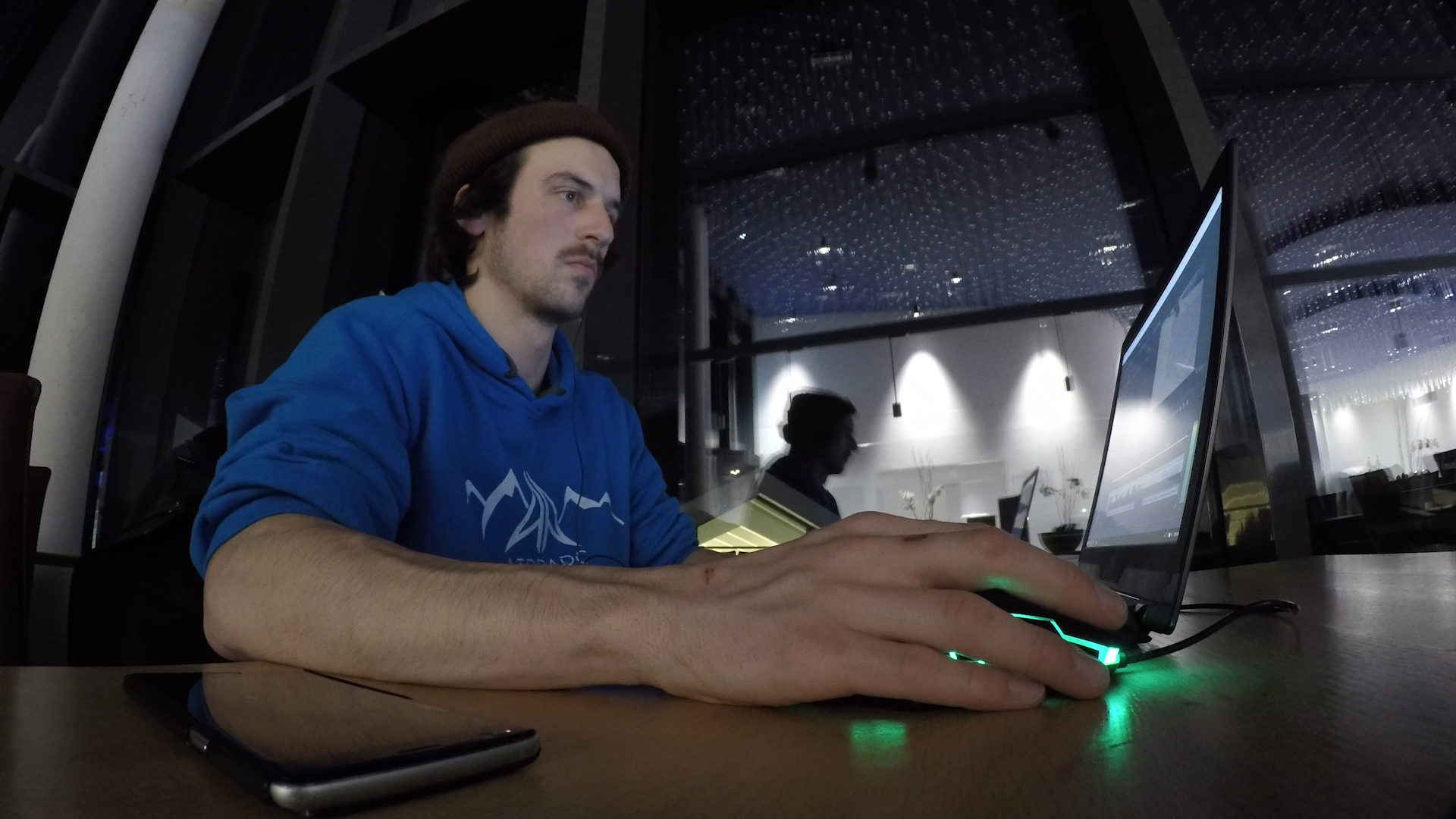 Went skiing this morning because the weather was beautiful. Moreover, because of this magical weather, I really had to get those shots for the vanbuild video. I cleaned the car out, to make it look a little more appealing. I drove to a cool location and film a nice little intro for the vanbuild video and a bit of broll. To finish off this day, I pegged out some washing at Chris's place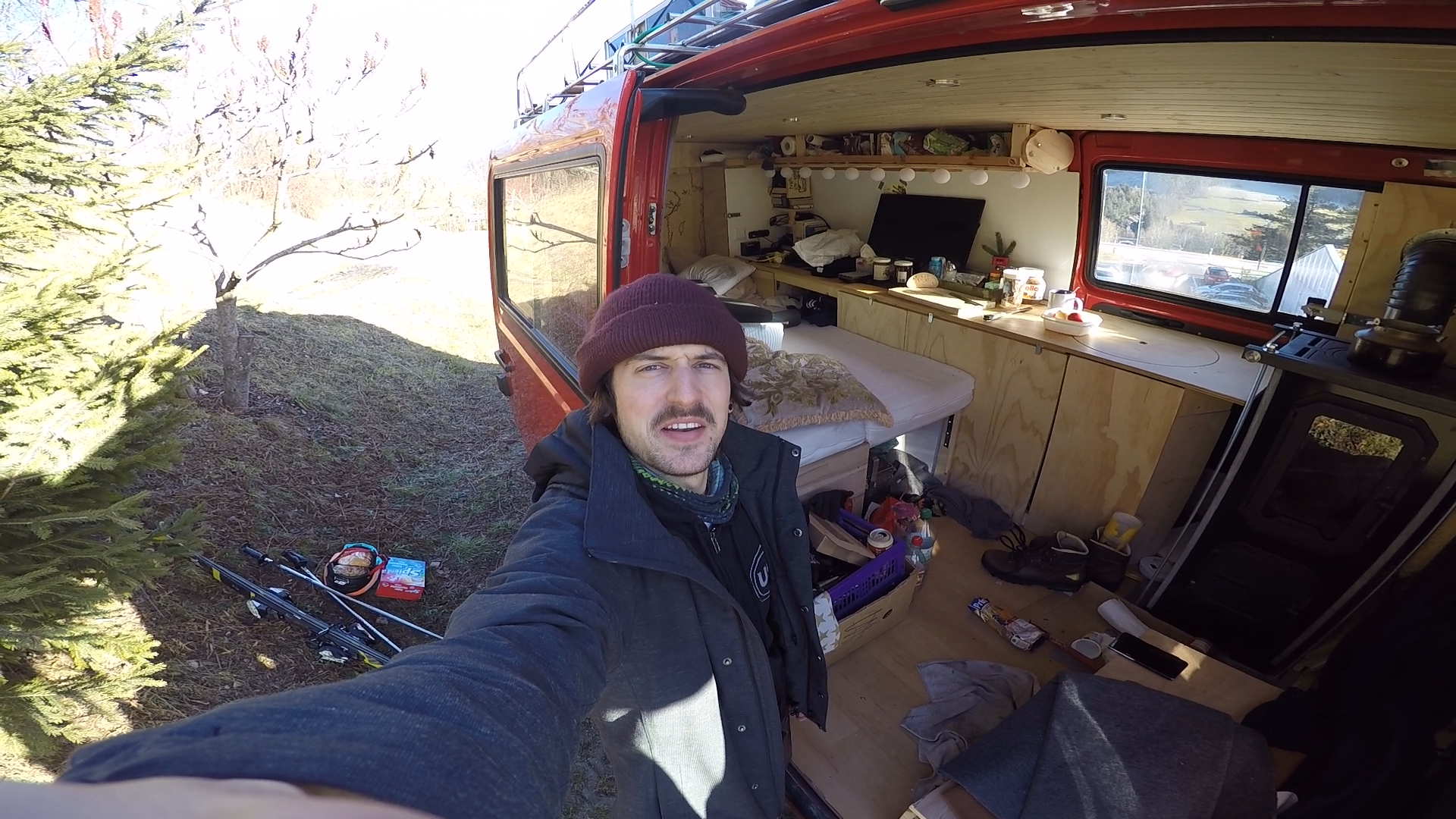 Been editing the vanbuild video all day!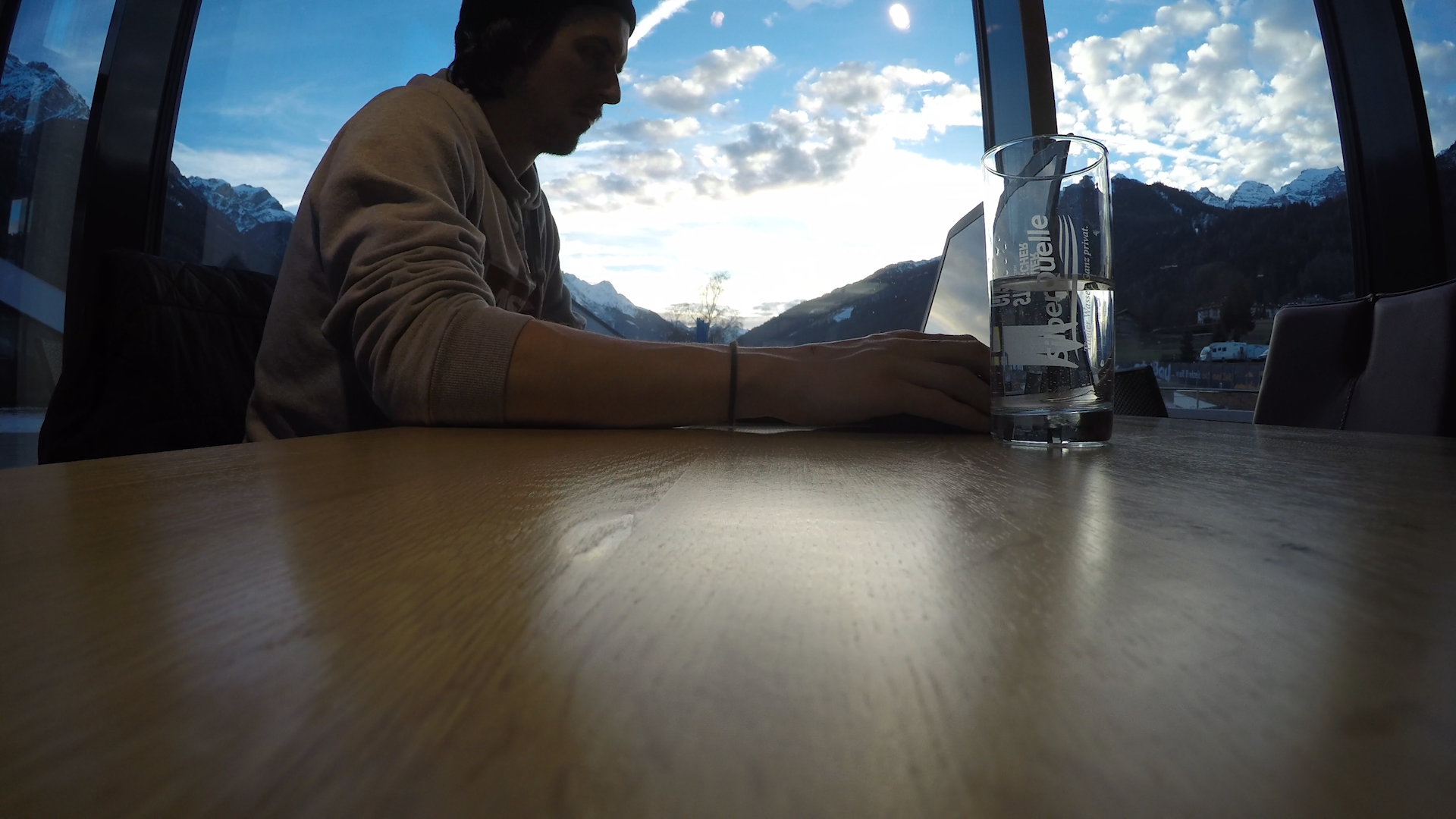 Went skiing with the legendary Chris and we had lots of fun, going a little offside the slopes. I was in the AirParc after skiing and then been invited to a different camper van in my camping area. Had a nice time with those Germans, chatting a little. I uploaded the vanbuild video (yeeehaa) and went to bed.