We had the first bit of powder snow on top of the mountain and even some down in the valley.

It has been snowing tonight, so we got awesome fresh new powder on top of the mountain! I caught the bus and headed up towards the slopes. It was wicked to be riding in the powder, the only downside was that you just couldn't see much because of the snow and the clouds. I was practicing riding switch on to a rail this day and it is so confusing. Whilst I'm riding switch it is just so hard to spin around. I headed down earlier because I needed to buy some coal briquettes and wood for my wood burner. Unfortunately, my parking spot was taken, so I went in to the Airparc and trained my jumps a little bit. Till was there, who can do crazy tricks and is wicked in tricking and parkour. He showed me how to do a front flip with a full twist, but I just couldn't do it. I got a lot closer than before, but it still looks and feels weird. I have done a new trick on the trampoline too but didn't record it because the camera was flat. I will show it in a future video.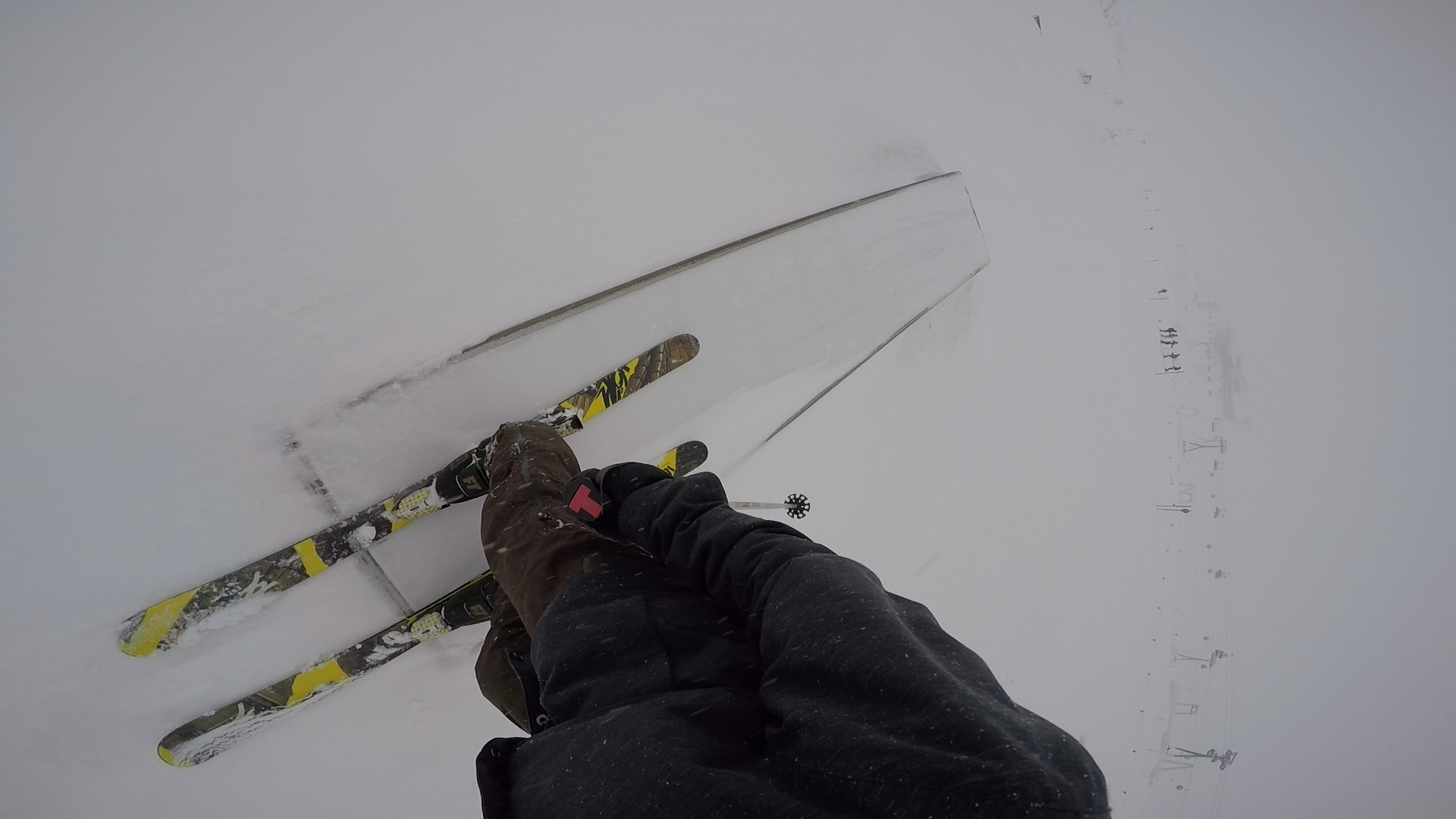 My body was so sore from skiing and jumping and so I wasn't going today. I had a spider that day in my van, which freaked me out. I managed to flick it outside though! By the way, what do you think of my wicked moustache? Be the first and write me a comment underneath this blogpost 🙂 I went into the sauna, had a nice shower and came back in to the van. I got rid of the ash for the first time and made it nice and cosy inside the van again by levelling up the temperature. I was uploading another video and making plans for the weekend:
The plan is to edit all the videos I wanted to catch up on in Chris's apartment, because he is away, visiting his girlfriend and I really want to get them done. This will probably be my only way out.