I got my first job in austria and lit the first fire in my firetruck!

I woke up to a cold van because I didn't have the wood burner on during the night and it was a little chilly just using blankets. I got up early to go to the hardware store and the bakery. Somehow both didn't open at 8 as it said on the internet. I was waiting until half past 8, driving back and forth between the two, to see which one is going to be open first. I should've had a look before, because this day was a national holiday, and nothing would open that day.
I was going back to the spot, where I started off with and had some coffee and breakfast. It was a beautiful, sunny morning and I decided to repair the fridge plus have done a little insulation work for the windows.
Chris came around and we went on a short walk down to the river and checked out how it would be like kayaking the whole thing in spring, because he does whitewater kayaking.
Afterwards I got a call from my boss, who I asked for a job and he said we would meet up the day after.

This night I lit up the first fire in Austria and the chimney was smoking very well. It was hot, when I went to bed and cold again as I woke up. Will see how I tackle that problem. After breakfast and the talk with the Airparc boss, I finally had an answer on my job application. He told me that I couldn't do the normal employee job, as most people do there but rather do a new homepage and videos for him. It is not for certain yet, because he will have a chat to his partner first and then will give me an answer very soon. It sounds very promising though!
I still have a lot of stuff laying around in my van and it is quiet annoying. Really frustrating to be always moving things back and forth.
I went on a small tour around the area to find a possible parking spot but wasn't really successful. The insulation parts I have done for the windows are tight in place now. I used some timber planks to jam them into place, so that they're tight against the window.
Because I went to the hardware store and supermarket, I now own a wood saw and got some bricks of compressed wood. They're supposed to last longer inside of the fire stove. Will see how they'll work.
I went to the Airparc for an instruction that my boss told me to do. It is the instruction you do with everyone, who visits the Airparc for the first time. I got some footage and was jumping a little bit. It took a while getting used to the tramps because they're so crazy good.
Once I got out of the Airparc I found myself into the first bit of snow that came down. I had some easy tea and went to bed.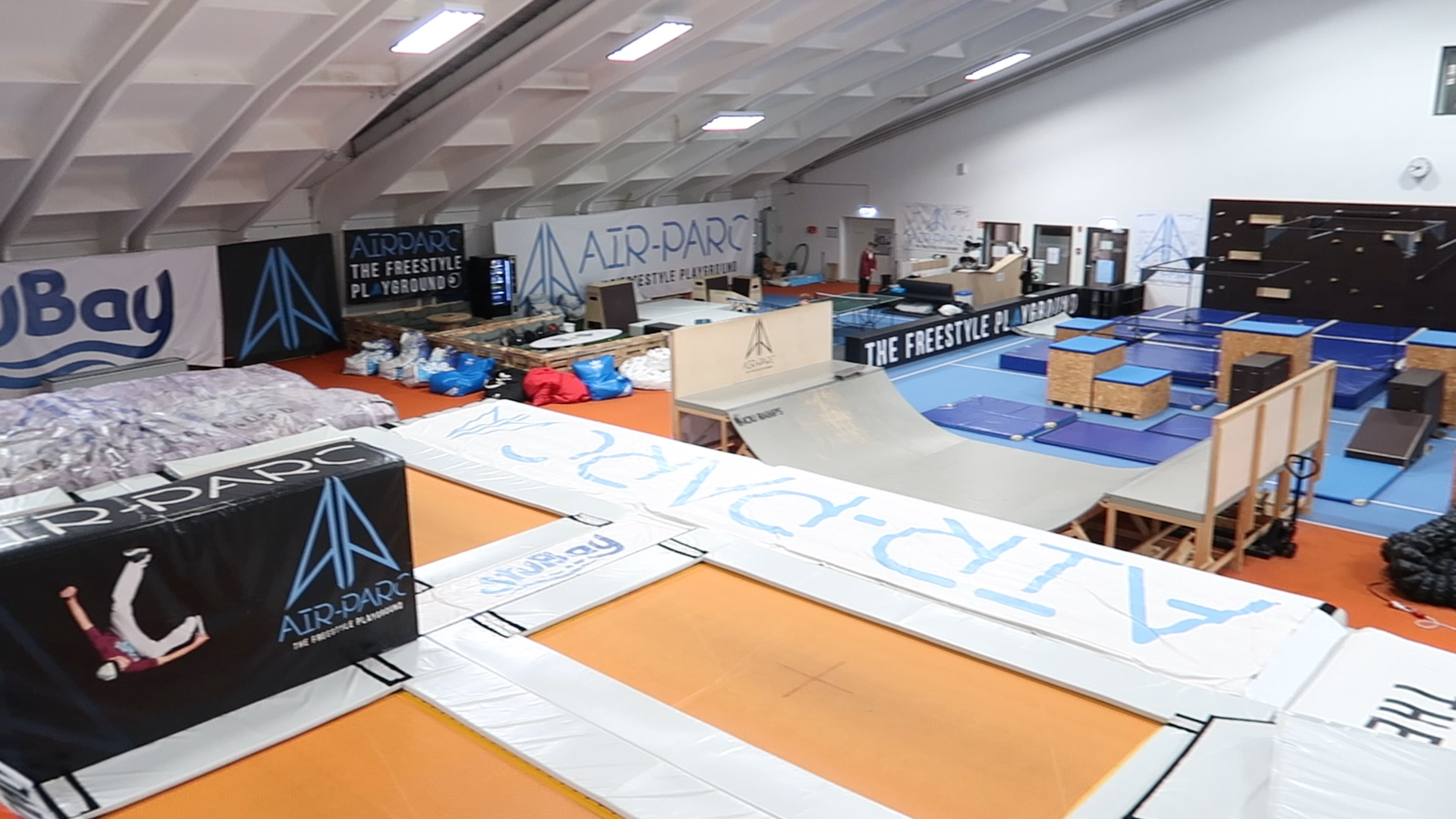 The compressed wood, I bought didn't really work that well. It was still cold that morning and we had the first couple of centimetres of snow.
I got a phone from my boss and I am now officially a member of the Airparc team. On top of that I can use all the Stubay (wellness centre) parts of the building. This is very exciting!
Chris came around, we went for a nice swim and so I made use of my employee status without having even worked there yet. Had some avocado, cheese and bread for brunch and went on a short walk around the town.
Mission of this day was to fix the tap and I works awesomely!
Coming back to all this stuff in my van, it is really demotivating and it does make me lazy, because I am not keen to do anything when everything is so cramped up.
My boss asked me to do the job people usually do on the next morning and so I had to go in that night for a quick introduction.
Another night, another try to make the wood burner last all night. I tried another technique and set an alarm for the night, so I can stack it up again.
So much for those few days. Lots to do at the start with barely any routine. Will see how things come along.
C YA BYE