Unfortunately, my fire stove has a leak!

I'm still trying to figure out how I can make the wood burner last one night without getting too cold again. This day was my first day of work and it was hectic. Probably one of the hardest days you could have for a first day (in the Airparc at least). At one stage we had around 120 kids of various groups inside of the massive hall and I had to do an instruction for about 50 kids at once, so that was quiet tough.
The day after I will probably have to work again because when the nearest skiing resort is shut, lots of skiing groups from all over the place come around. We had people in from Finland, Sweden, Italy and other countries.
This night though, I built a curtain which is supposed to shut of the front seats from the back. This is the only part, that is not insulated, and it should help a little with keeping the warm air inside.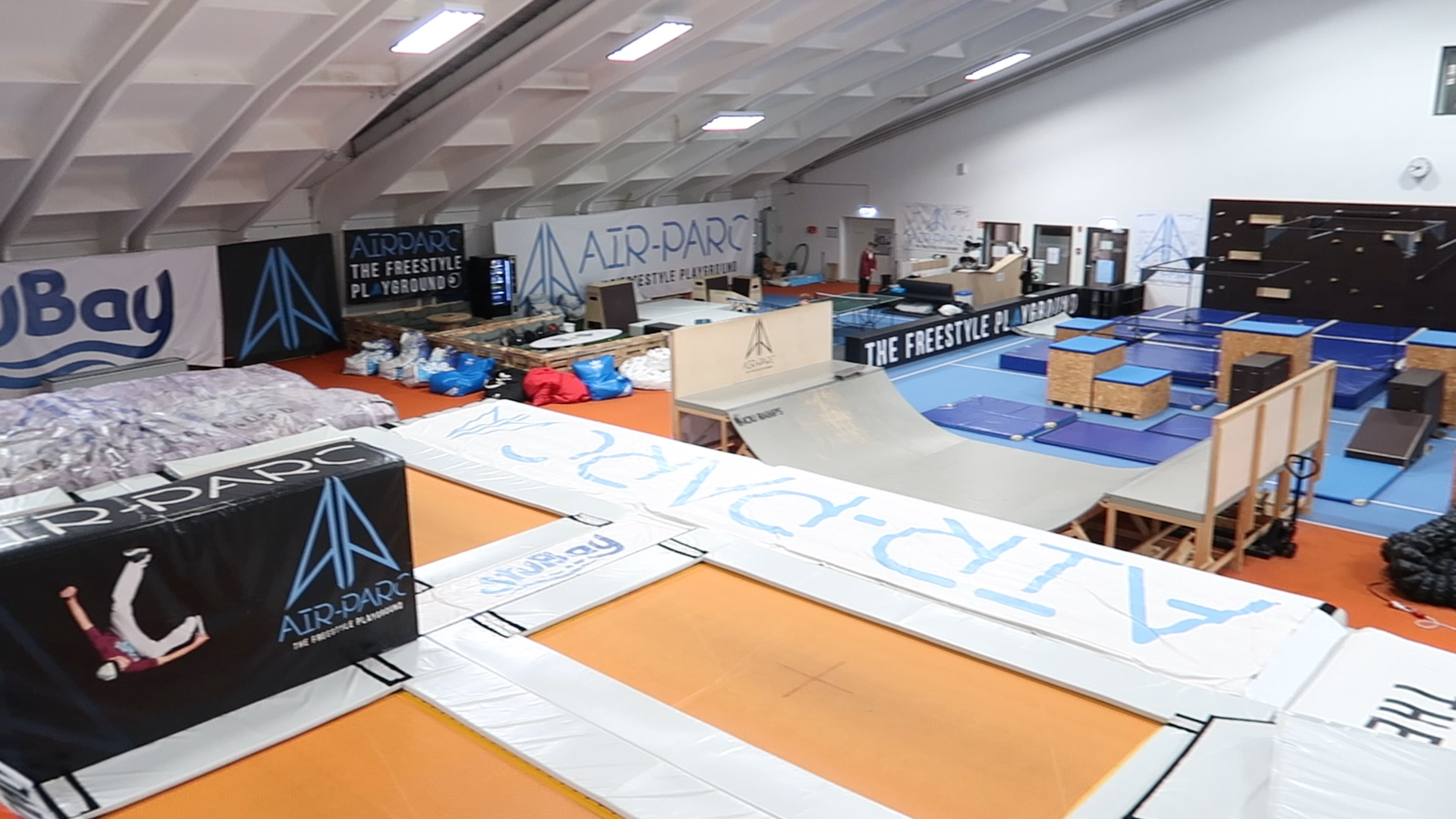 Because I always move stuff from the back to the front, I always hit my head on the metal string from the curtain and it was very annoying. I had another day of work this day and it was busy again.
This day, I noticed that the fire stove has a leak and that smoke it coming out from where it shouldn't. This Is kind of a concern but luckily it got better once the chimney was hot and dragged out a lot more air. Very unlucky, as soon as I went to bed and shut of the lights, I heard a strong breeze hitting the side of the van. It was pushing air through the chimney and smoke through the leak, inside of the van. I was still awake, smelled the bit of smoke and turned on the lights. Smoke everywhere!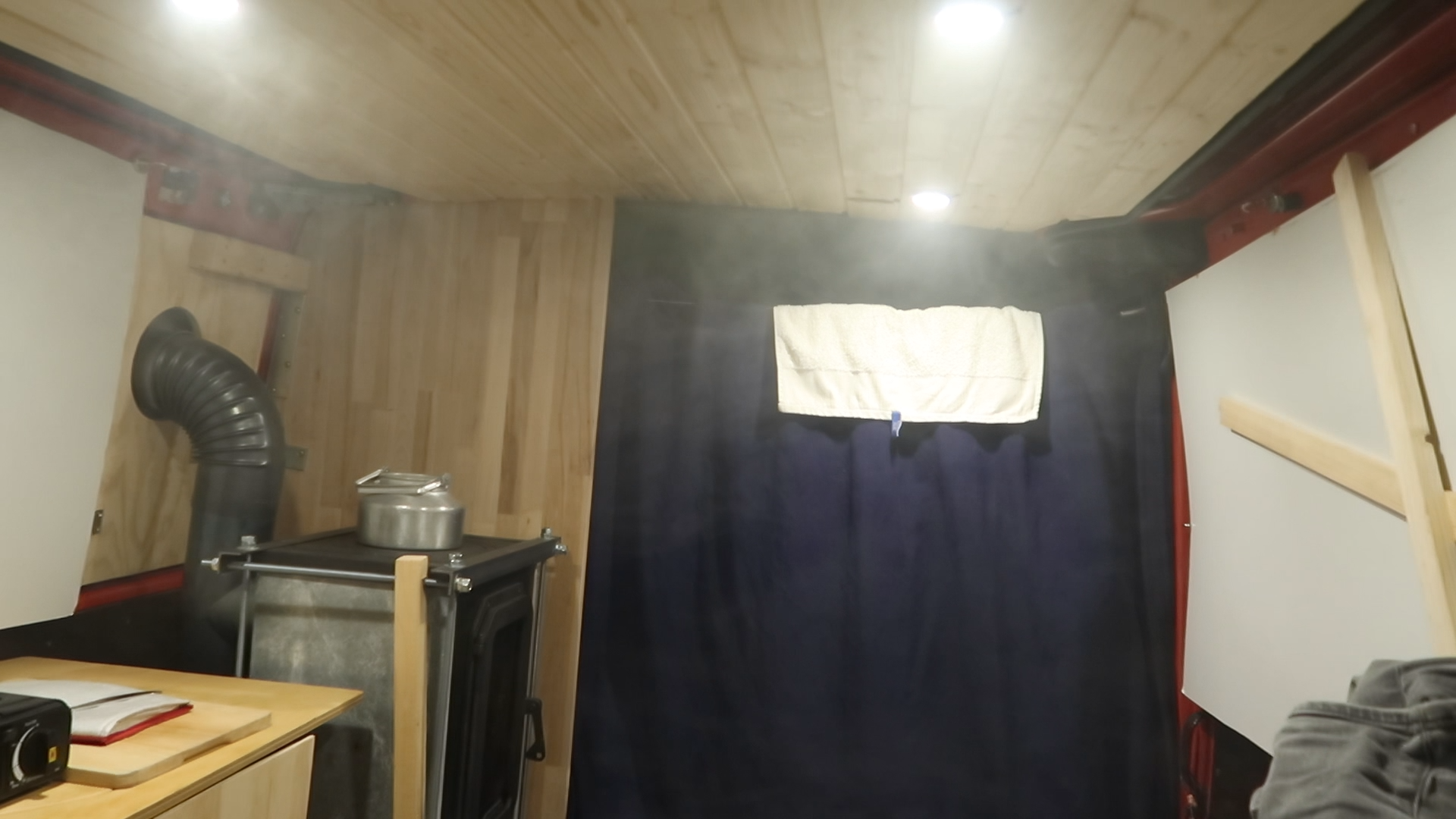 I left the window open during the night, so this morning was especially cold. The next nights I will probably not use the fire stove until I have found a solution.
I'm on a 13-hour week as a normal employee, plus I am going to do the homepage and video production on top. Will see how everything is going to work out. Very nice to have a fix pay though. I think it is around 450€ a month, not sure though.
Later that morning, Chris and I went to Innsbruck and done some laundry and went grocery shopping. I think I got my skiing ticket as well.
I got a phone call from my boss asking me If I could work that day and so we had to go back in time. I did get a notification that my laptop has arrived and so I ran down to the post office to see whether the package would be there. Unfortunately, my parents sent it to the wrong address and it said in the notification that the neighbour would have it.
I send Chris out to get it on his way to work and thank god he got the package from the neighbour of the old post office. Very lucky to finally have my laptop for editing and work!