I built a wood stove inside my mercedes 310 firetruck and it's freaking awesome!
Yes, I know, I was slack. I couldn't make the upload for almost a month and it really is a bummer but I am getting back on track, I promise 🙂

Since so much happened in the last weeks, I will see what I'll put in the next couple of videos. I am planning on editing a whole video just for the van build from start to finish because I am pretty much done, and it will be a nice sum up of everything I have done so far.

First of all, I slept in the van for the first time and It was pretty exciting. I was sleeping in front of the apartment, right next to the bigger road so I did have some cars, especially in the morning. The night was a little cold too but still very nice.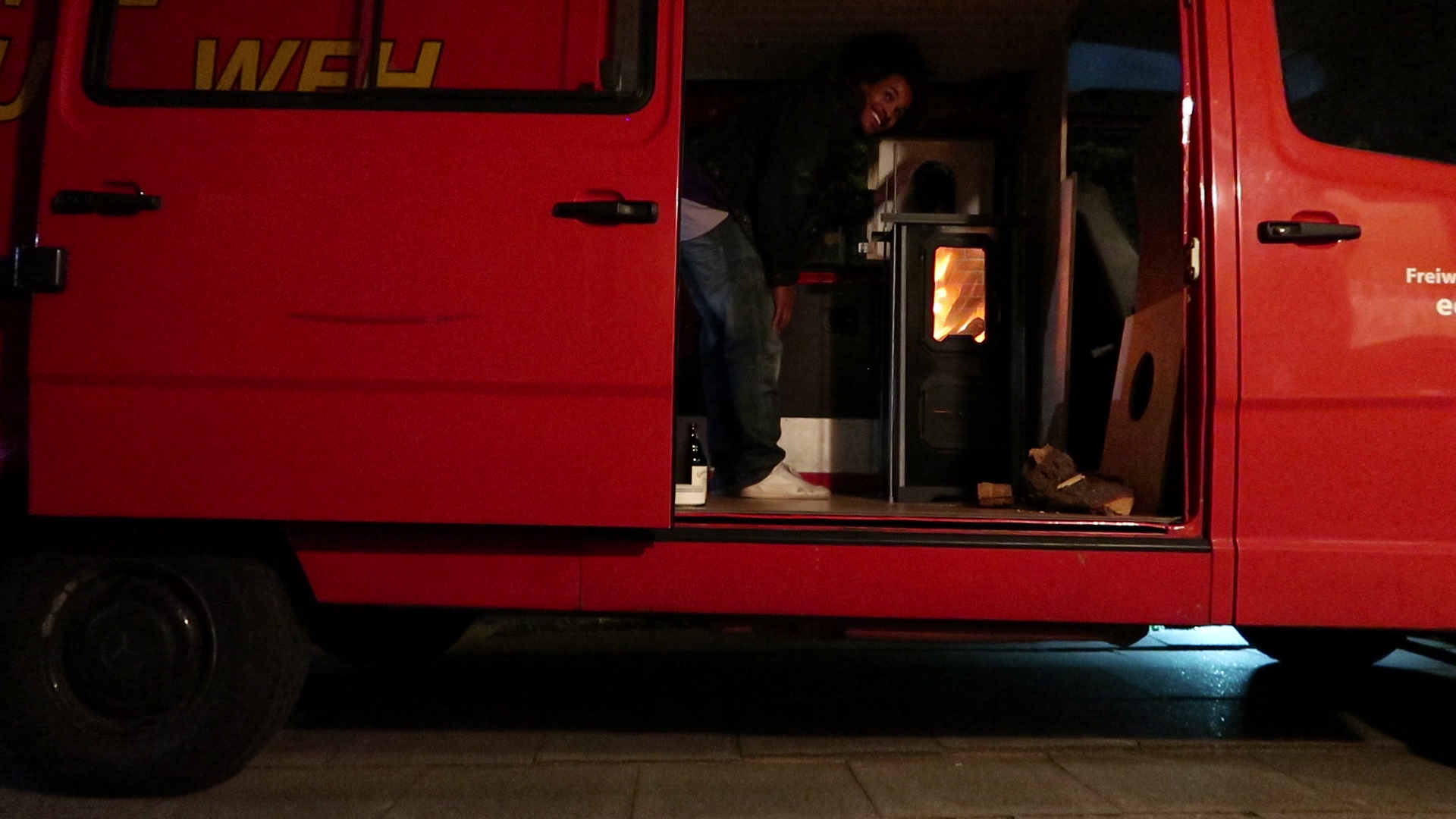 A big step forward was the purchase of my new wood stove. I was waiting for a different one for more than a month (planned arrival was within two weeks) and it still didn't show up. So I had to get a different one, which is still a very nice option. We built it inside of the van and tried it out one night. It was so bloody hot when stacked with a few logs, it was almost like a sauna, when all the doors were shut. Freaking crazy but awesome too!