I couldn't think of a title, which is why this one is called:
"

more editing

"

. It should rather be called the first day on the old mountain though.

I was up doing my podcast that morning and went to the gym for the first time afterwards, because Chris asked if I wanted to join him. I felt really sick after my first training for a long time and just relaxed in my van until I had to go to work. At work, there was a tramp champ contest, where lots of tramp athletes would fight for a spot in the championships. My boss asked me to do another short video and so I was filming the whole day at work. Just before they all left, I was talking to Trish, who organized the event together with Greg Roe. I asked whether they would have a filmmaker yet, for the world championships the next year and she said no. I offered my expertise and said I would love to come film the event and that I would even do it for free. She couldn't promise me anything right away but getting that job would be awesome! I had some tea at Chris's place and headed back to the van.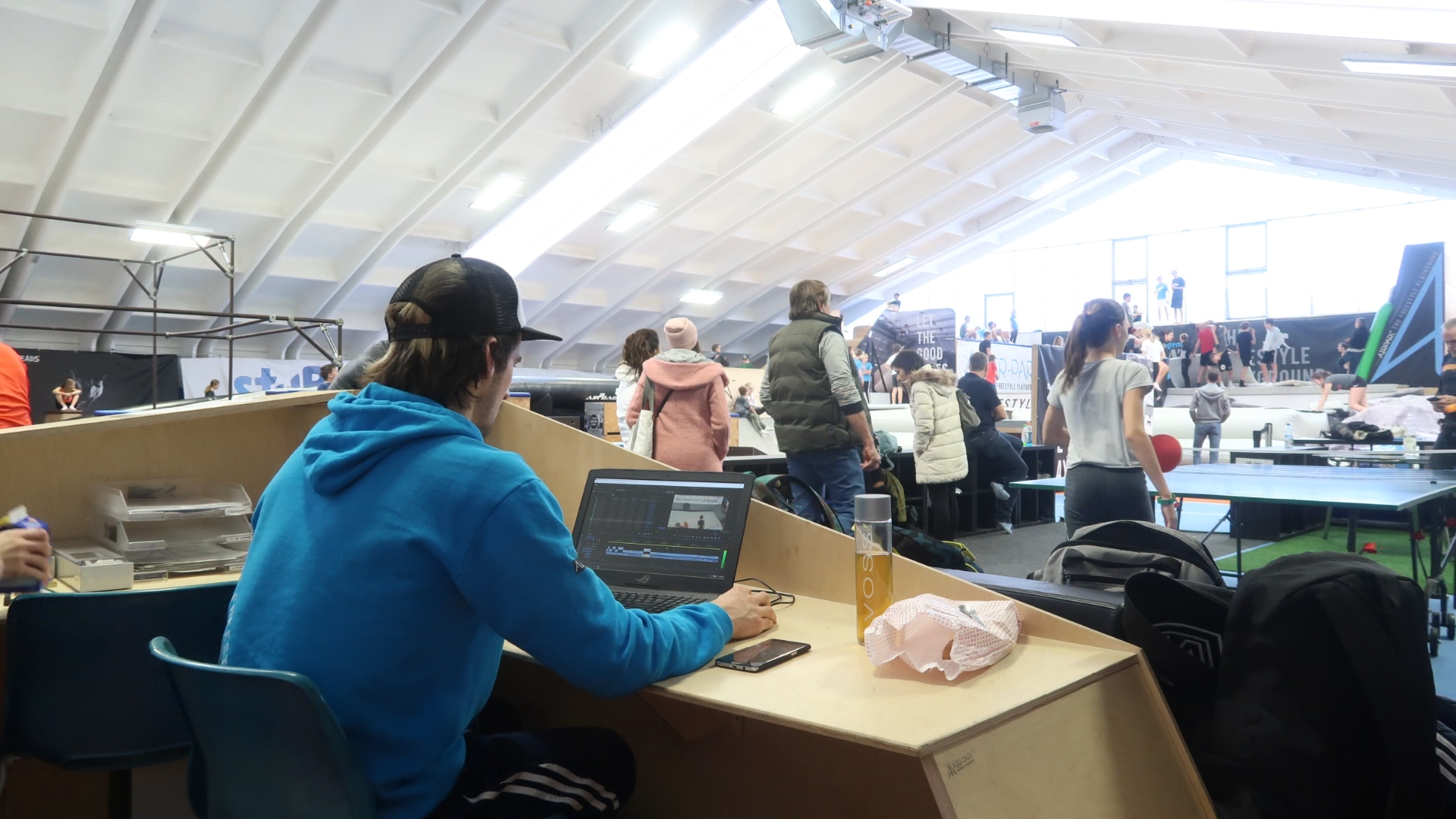 I had work this day and combined that with editing the video from the tramp champ event. My workmates were fine with that and so I got most of the video done while my time at work. I did the colour grading and exporting after my shift and got some wood from the top of my van. Chris filmed a little of that, which was really nice of him. I heated up some tea from the day before.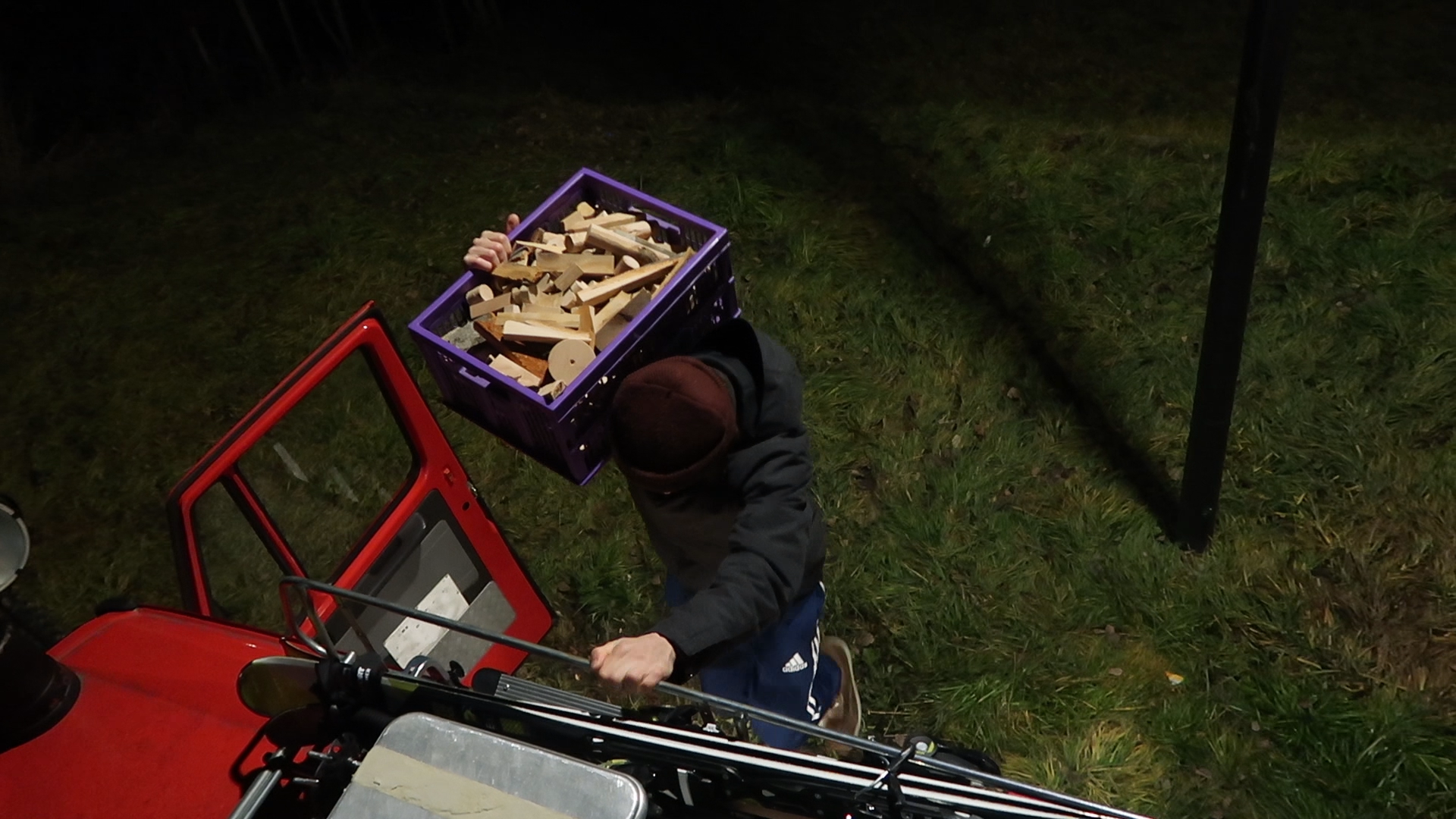 I woke up from my carbon monoxide alarm, which went off just before my usual alarm. This got me a little bit worried, because I wasn't charging my car and the fire stove wasn't really on either. I slept for a little longer and chose to go skiing on a different mountain, which has just opened the days before. It is actually the skiing resort, where I have been skiing ever since I was young. It really brought some memories up, even though I can't remember most of it. I was skiing for a few hours with some nice powder because it was raining all morning. After this session I headed back down to edit a little. I went in to the sauna, had a beer with Chris and went to bed.