I quit university. You want to know the reasons why? In this article you will find all the reasons that triggered my decision. I started uni a little more than two years ago. I wanted to know how to build a business and thought business management might be a good idea. So I thought. It wasn't though. The university had some of the worst professors you could think of and the stuff we learned was nothing I needed or wanted to know. Actually, I didn't learn much at all apart from how to remember and forget in the quickest way possible. In fact studying business management made me think of how absurd the world has become and that I definitely do not want to end up in some huge company, like the one I am working at right now. I couldn't drop out right away because I still thought it would be great to have the degree for my business idea and of course the family wants you to have a degree too. Plus it was really easy too. Not only did we have some of the worst professors in the game, they were also really lazy. What I mean by that is: you only had to study a week before the exam and didn't really have to go to any of the classes. I was one of the people, who barely went to any of the classes but yet managed to pass the exam. I knew this wasn't how studying was supposed to look like and I knew from the first semester it wasn't for me, but I had no ideas what to do instead.
My plan for this semester was to pass the 3 most important exams and then pretend to be doing work experience, while going on a road trip to Austria. The day I wanted to start studying, I had another look whether or not my exams were actually valid (I was a 100% sure I applied for them but that wasn't the case). My first reaction was: "f*ck, what am I going to do?" because there's no way to write an exam when you haven't registered it and you've past the last day for the application. 5 minutes into my shock I go used to the idea of not writing any exams and I was excited that this might be the perfect and last moment for me to get out. I thought about this for a few days but basically my decision was set. Try something new and if that doesn't work out, you can still study something you love in 5 years from now.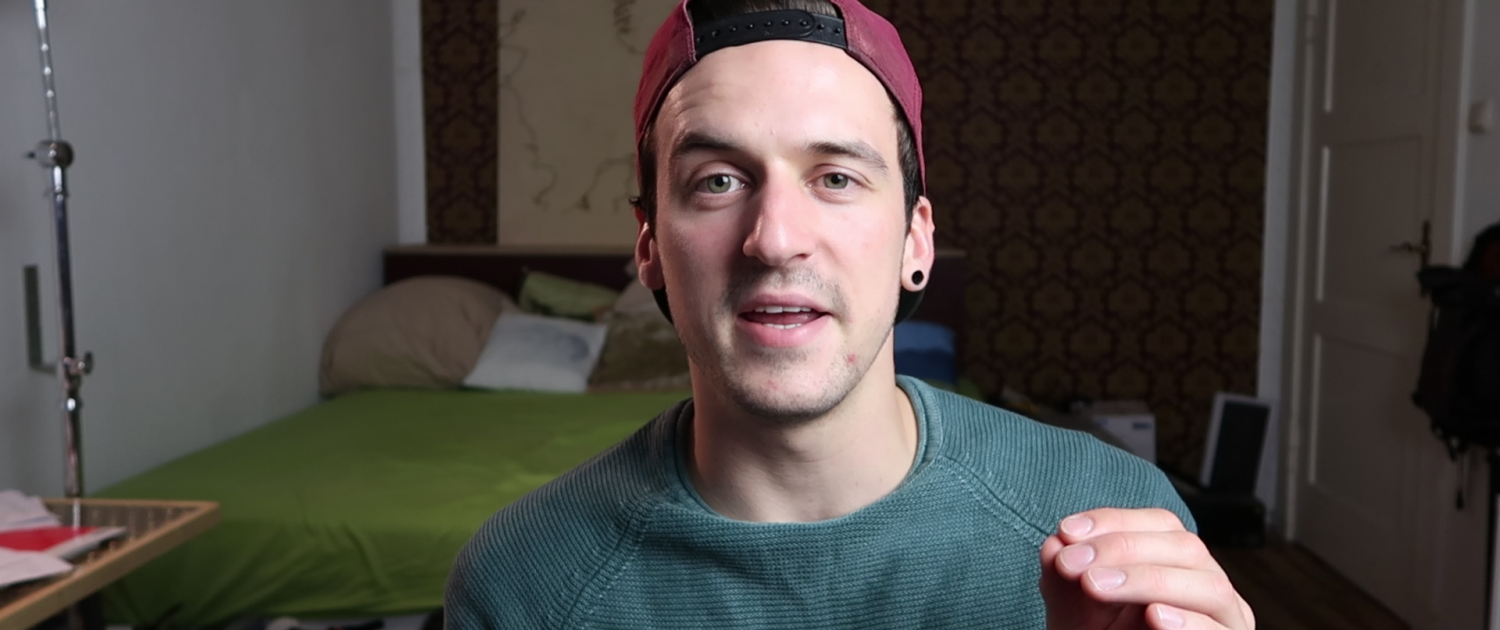 What did my family think about the decision?
My mum and dad were kind of cool with the idea. As long as I was after something and wouldn't just do nothing from now on. This is not going to be the case because my motivation for going after the things I really enjoy doing, is a 100%. My two sisters were kind of okay with it too. No one is happy of course, especially my grandpa is not. Out of all my grandparents I have only told him about my plans so far. He really wanted to convince me, that not studying is a waste of time and going to Austria would be the worst decision ever. And it might be, you never know. But it is definitely better than continuing to study business management. He really defines success as the level of education you have, which is sad in my eyes but I can't do much about it. I told him that I don't need his support and just wanted to keep him updated of what his grandson is going to do. A few days after we had the chat, he sent me a letter which stated the same things he mentioned before but a lot worse. And with a lot, I mean so bad you wouldn't want to read it.
For all the Germans, check out the insane letter: