I tried Dave2D's advice and called my video: winter vanlife, hoping it will be getting more views

It was very cold this morning and that might have been because the briquettes I put in the night before were burning too hot and didn't last that long. Skiing today was a little bit different with the jacket of my dad on, which is bright green and you can see it from everywhere. Pretty fancy. It was -18°C and we had wind with up to 70km/h, that wad bloody cold. Chris and I went to the gym that day and I did the longest stretching session afterwards that I have ever done! I did a little bit of editing later in my van, after putting the fire stove to work. Lots of plans for the next day. Went to bed late at around 2am.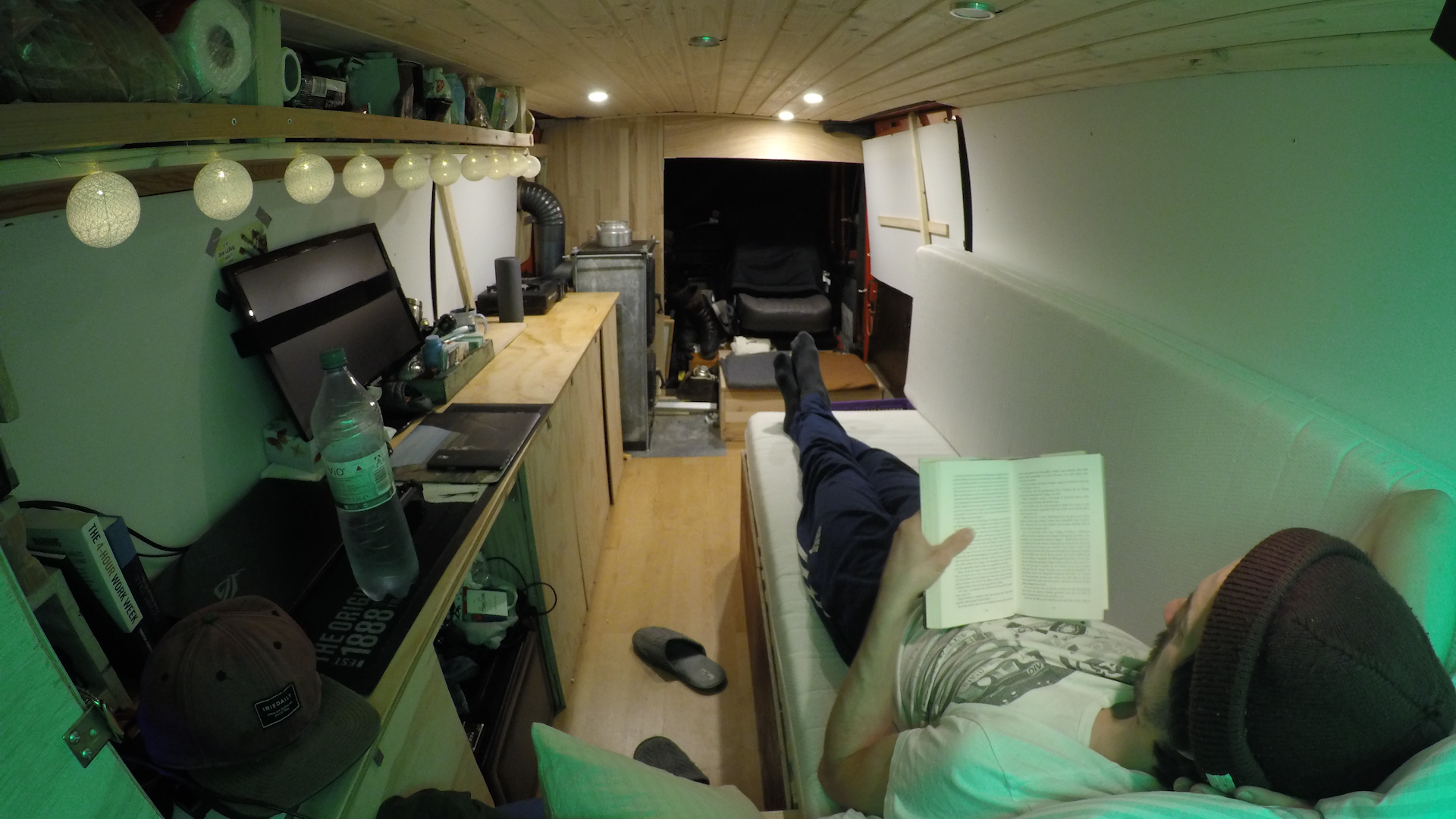 I woke up to a comfy 13°C in my van even though it's in the minus degrees outside. Caught the bus to go skiing again. This day, the funpark opened again and we went through it a couple of times. At some stage Chris freaked out because he couldn't find his wallet and so we looked for it where he bailed, and I asked at the information if someone has found it, but no luck unfortunately. We had to leave the mountain without finding the wallet. I packed up the car, so Chris could fit in to go for a shopping drive and noticed that in the front cabin, most of the floor had ice on it. When I got to Chris's place, he told me that his wallet was in his backpack. What a bloody idiot! We drove shopping and tried to get some stuff of the to do list done, but it didn't work as planned. Had some nice tea at Chris's place.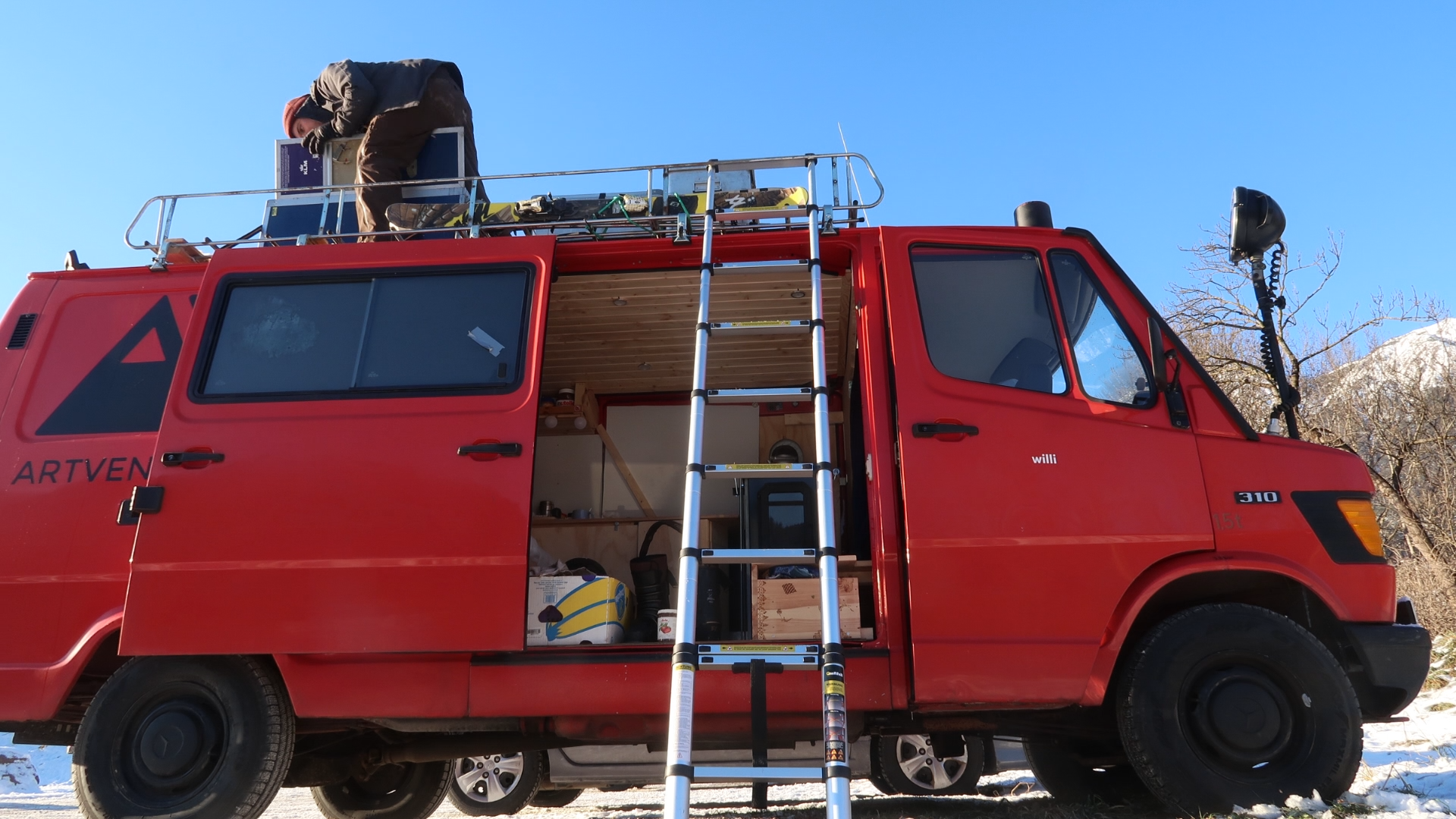 It was minus 13 degrees outside this morning. I had to go in the Airparc for work and parked the car at the charging point, but unfortunately it didn't work, so no juice for me today. I got some wood after work and asked at the camping spot again if I could stay there. My offer with helping cleaning helped a little bit, I think. He said that he will think about it and I should ask at the tourist office if I would have to pay extra. Fingers crossed! My Van was crazy messy that night and so I did a big cleaning session after a little editing session in the Airparc and a nice shower. Something unfortunate: Every lock on my car door is frozen and only the passenger door can be locked and unlocked from the outside. I read a little before going to bed and had an awesome sleep with nice temperatures: minus 10 degrees outside and 24 on the inside! Good work fire stove 🙂