I was editing for 3 days to catch up with all the videos I have taken for the vlog!
I drove Chris to the central station Innsbruck at 4 in the morning, so that he can catch the bus to his girlfriend. I headed back to his place to start off the three-day editing session. I was at his place at 6am and slept for a little while. I got a call from my boss, asking me if I could have the advent challenge video ready by the next day and if I could work the next day. No problem! I set up my laptop on Chris's desk and started editing. I set up a GoPro to make a time-lapse during the whole two days. Headed down to the Airparc to film clips for the challenge video and went to bed.

I edited the Challenge video and as I was working at the Airparc, I recorded a voiceover from my workmate, to make the video a little more appealing and easier for people to know what it's all about. I finished the video at work and later that evening I continued my editing work for the vlogs. The video turned out pretty good, at least I was very satisfied for such a quick video.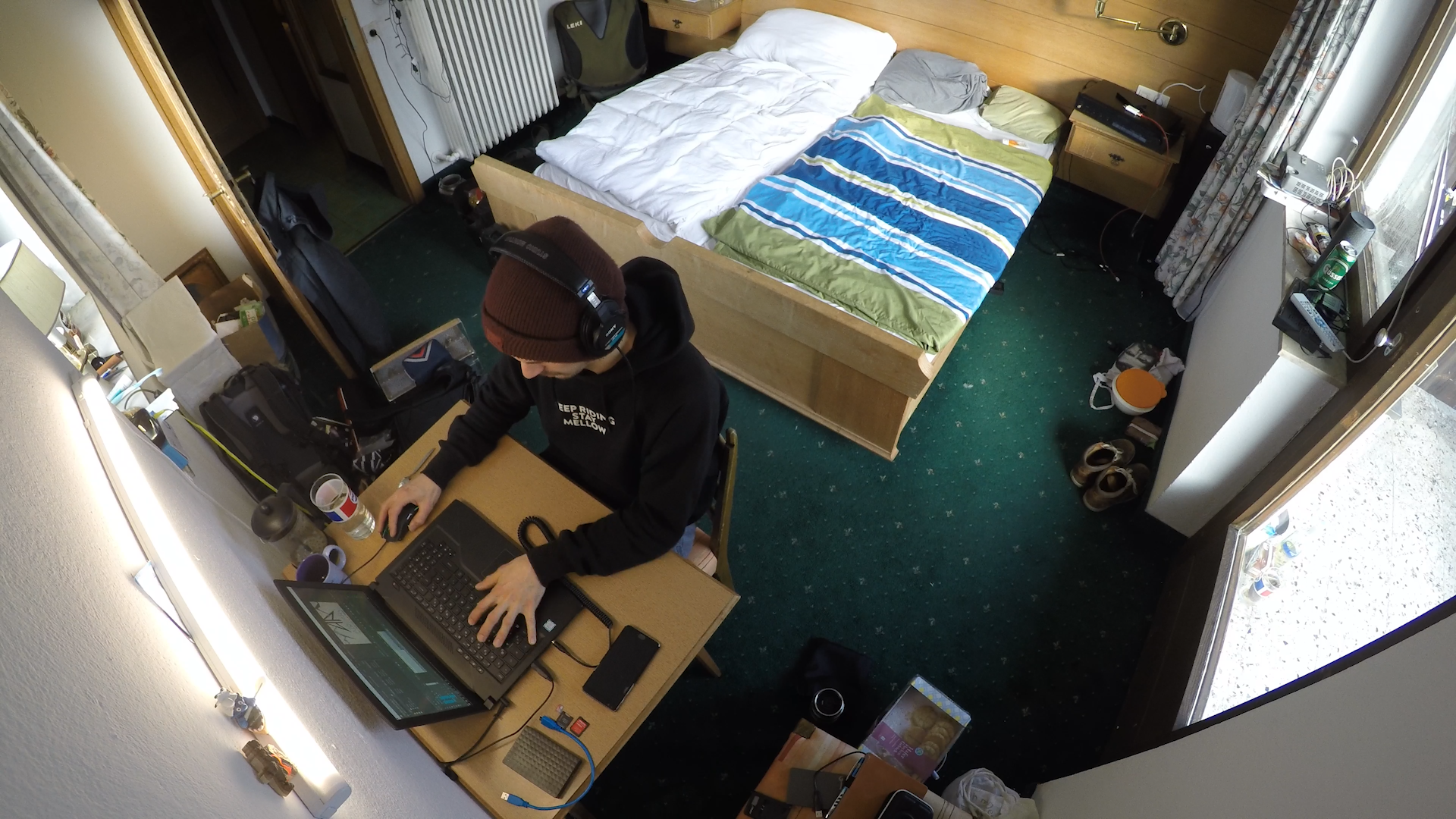 This Sunday morning, I finished the rough cut for all the vlogs I had to catch up with. From then on, I made every single video, so that I could render it later. Later that night, Premiere Pro crashed on me a few times, so I couldn't do any proper work. Luckily, Chris wouldn't come until Monday evening, so I would have another day!
The weather was awesome this Monday, I finished all the vlogs which is crazy awesome! My back really hurt from sitting in front of that desk the whole time. I was stoked with what I have achieved though. Just before Chris came, I rendered a few Podcasts too.
When he came around, we watched a couple of documentaries and I headed back towards my van. These days were kind of cheating, because I slept in his bed but whatever!