What do you think? Does a moustache suit me?

Happy birthday Christian! We went on the first bus at 6:50 in the morning. Being one of the first people on the mountain was amazing! We had lunch, where we got 50% of the price, because of Chris's work. I was going a few times through the fun park and tried a special trick, where I bail on purpose. I had to go down earlier because I had to go to work for 6 hours. This time, we had to call the ambulance because one person from Italy got injured. After work, I had some time for my editing and went to the van. With the fire stove on and the van being nice and warm, Chris and his mate from Germany, who came for his birthday, visited. We had some wine and went to bed early.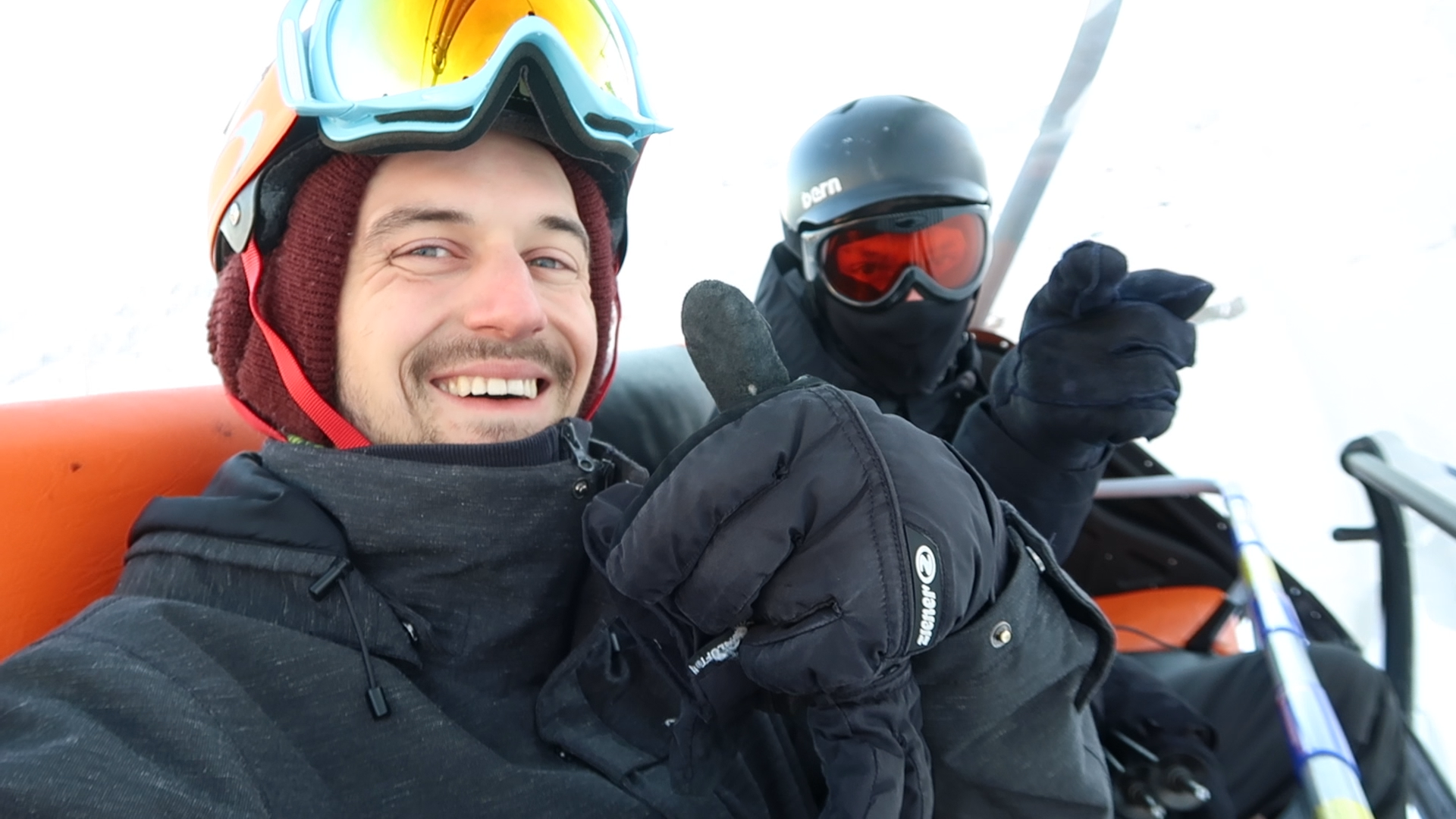 We all headed up the mountain quite early and Chris's friend rented some skiing gear. Chris actually got himself wicked googles for skiing from Oakley, which make him look like a professional now. We had an easy day skiing, due to his mate not snowboarding that well. We still had lots of fun on the beginner's hill! I had to go back early again, because of work and they went to the après ski. We had a couple of drinks, once they got back and I was done with work.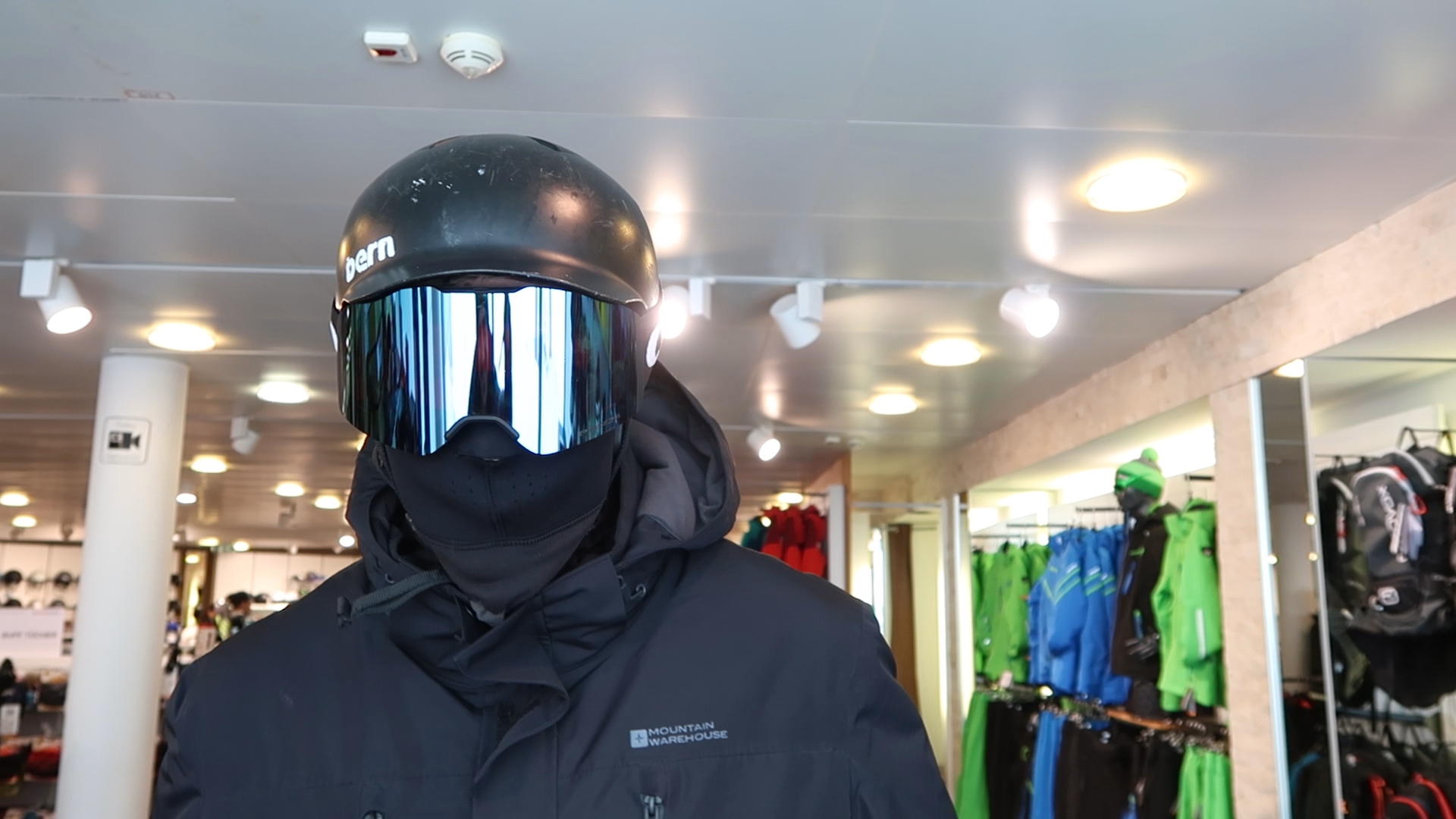 It was one of the coldest nights I have had so far. I headed up to Chris place, got some of my dishes done, because I only got cold water in my van which is not so great. I had a shave at his place too and am now wearing an awesome moustache. I filled my fresh water tank again and went grocery shopping. My overall flue is going a lot better, at least it is a lot less than it used to be a few days ago. I charged my car during work but as I checked afterwards, somehow it failed again. I will try tomorrow again! Chris and his mate came around after work and I went up with those two nuts to his place. We had a funny evening and the night wasn't too cold, which meant I wouldn't need to put on the fire stove. That can be very nice sometimes!