Yes, the logo
&

homepage is on my van!

This morning I decided to sticky tape the logo on the sides of the car. I had the logo in photoshop, measured the width and height of the car and applied guidelines within photoshop, so that I would know how far away each piece of the logo would have to be from the outside.
Before I started taping, I quickly repaired the fire stove and sealed on of the few holes I have in there.
I started by taping of the outside guidelines (which was the width and height of the photoshop image). I fit in all the parts of my logo and just taped them with sticky tape to start with. After everything looked nice and neat, I started pulling the back of the sicker of and voilà!
Logo looks awesome and I have done the other side as well as the very back of the car.
After I finished all three logos, I kept on going with the text for my homepage.
All done at around 7pm and it looks really awesome!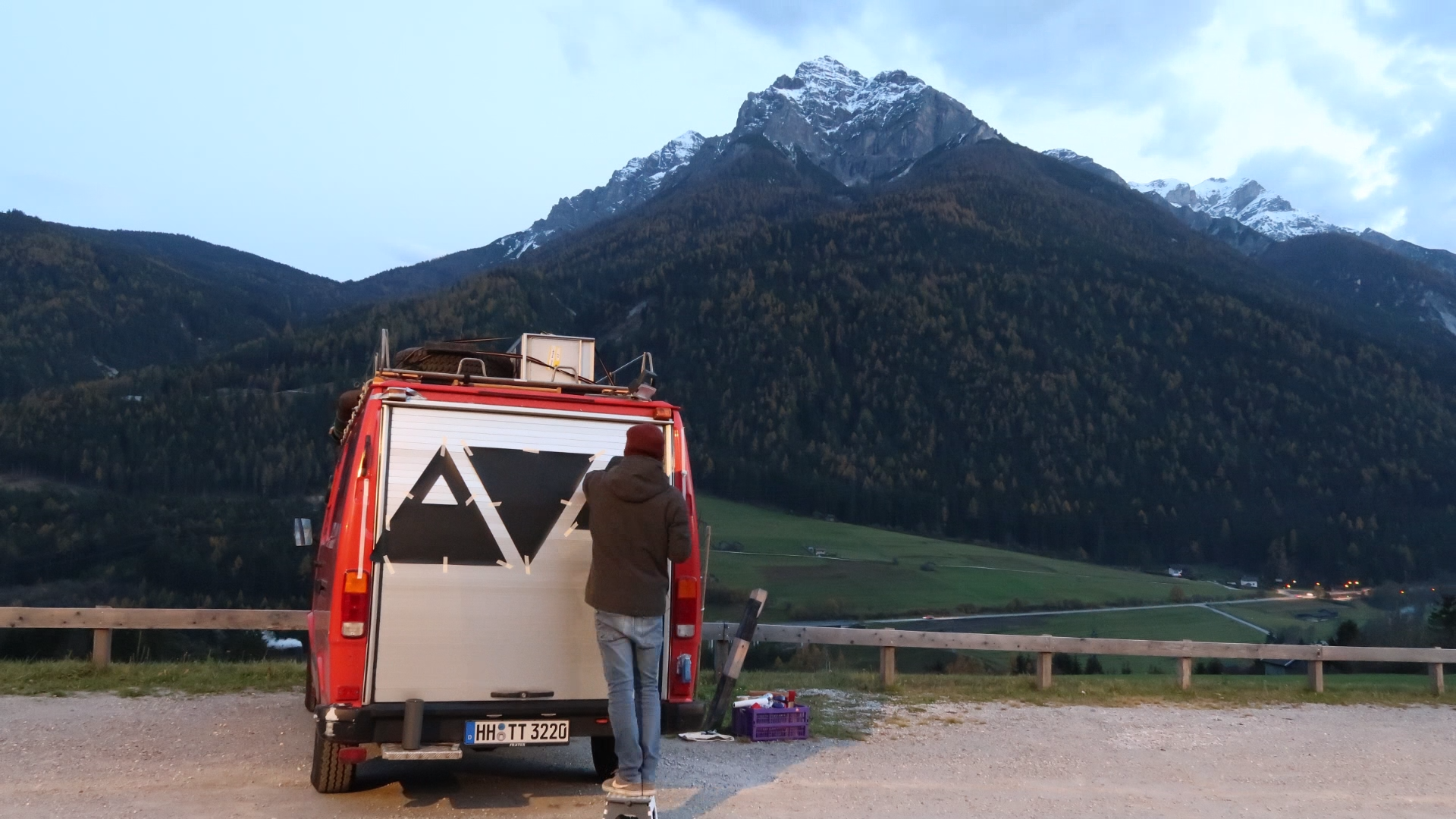 I started that morning by cutting out the cushions for my bed, so that I can sit properly when the couch is folded up. I met up with a dude who I gave all my Armaflex for free. Yes, for free. I had to get rid of it quickly, because It has taken way too much space.
Afterwards, Chris and I went to a glacier (Stubaier Gletscher) which is a skiing resort. We went up with the lift and straight back down again because it was late afternoon and we only wanted to have a look anyway. Back at Chris's place we had some tea, went to the Airparc and I taught him how to front flip. I practiced a few of my jumps and went to bed afterwards.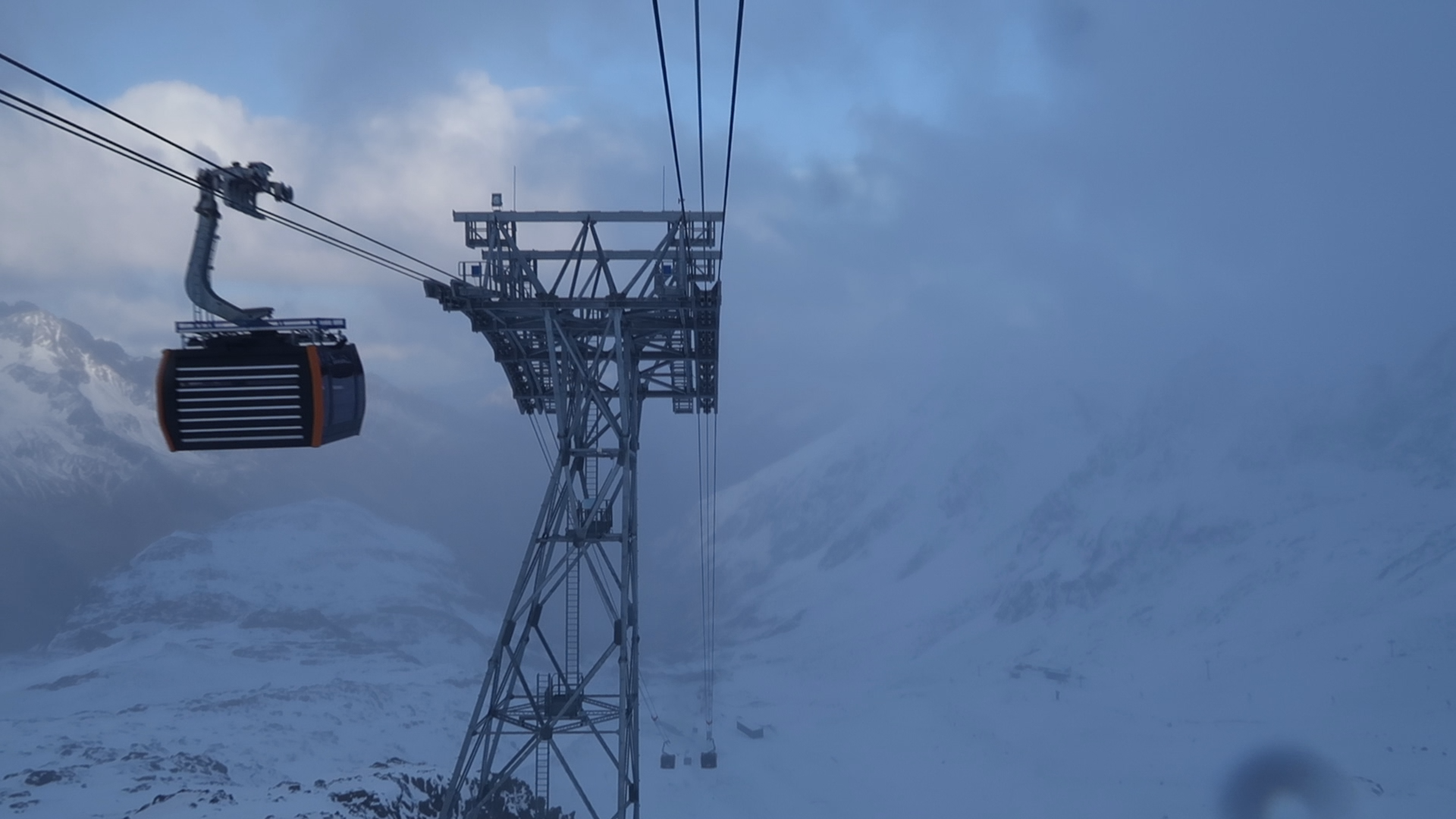 This day was packed with editing. I started in the morning and went to Chris's place in the afternoon to do more editing and do the upload. I made a little bit more space in the car by putting the speakers I brought with my in his room.
Back in the car I was talking to Chris and cleaned up a little bit. I got a message from my boss saying someone doesn't like me parking on the parking lot, where I was. I had to drive down to the one a little further down. No probs, too easy!
Still need to find a better long term solution though ..