Removing the rust from the floor.
In this episode I am trying to conquer the rust I have found underneath the flooring. I started by cleaning everything with a bit of water and then removing all the loose bits of paint with a screwdriver. We used some tools to sand all the rust from the metal. When the metal was nice and shiny again, I went over it with some non-rusting solution. That should prevent anything from starting to rust again underneath the paint, which was up next.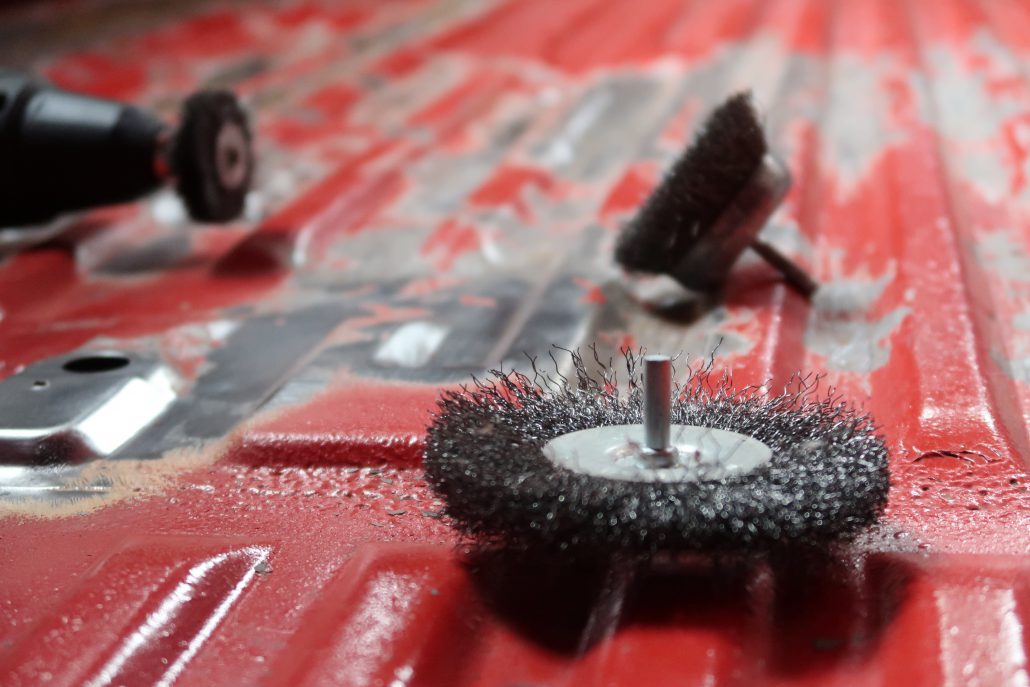 In between me working, the insulation delivery has arrived and I will soon be able to start insulating. Unfortunately, my desktop computer failed on me again. This time it went blank and wouldn't start up again. I tried another power supply and it still couldn't start, so I am guessing it is either the mainboard or the CPU, because I already checked on all the other things.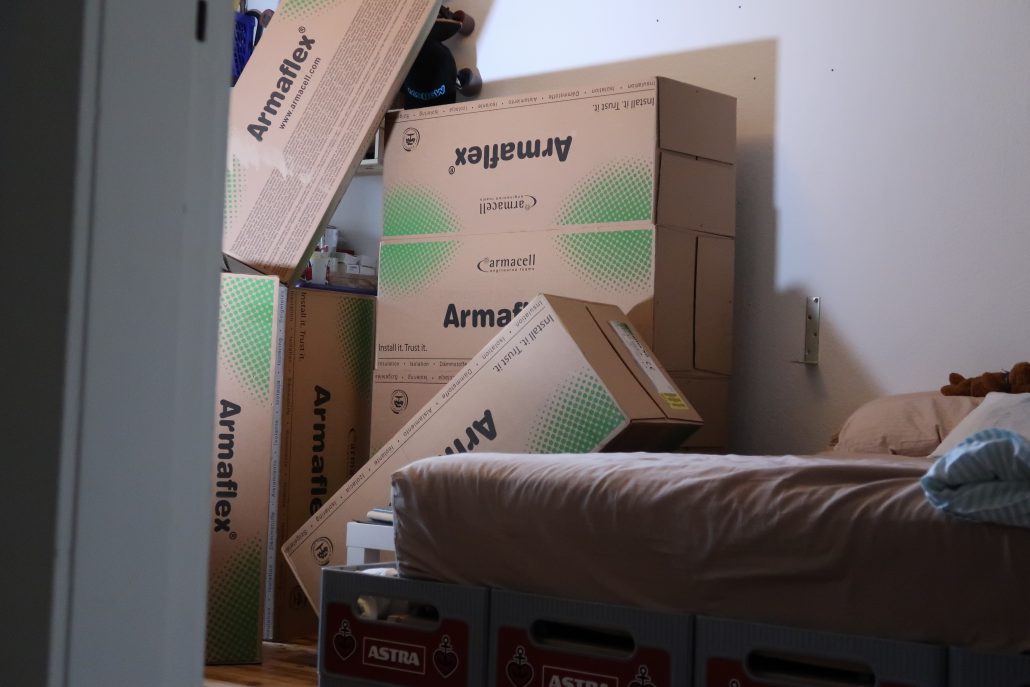 I bought some original RAL3000 (red) paint and went over the bottom of the car twice to seal everything nicely.