I bought a firetruck to build out for vanlife !
I've bought myself a 1992 Mercedes Benz 310 Firetruck to build out for the upcoming vanlife experience. This vlog starts with me getting the number plates for the new car, so that I can drive it to my place. On top of that, I build a small foot rest, as a present for my mums' birthday. Later that evening, I drove the "brand-new" van home and had a couple of beers with my best mate, who came along with me. I got the bus in a pretty mint condition. Barely any rust, only 34.000km and lots of equipment that he left in the truck for me to use. The price tag was about 5000€ which is a great deal for this kind of a car. I really appreciate that he left so much camping gear and other useful stuff in the car, for me to use. I got a new second battery, a couple of mattresses, an aircraft chiller (I suppose that's what it is), a metal box, a cooker for camping and much more.
In this video, I made use of some older footage from the training sessions that Paulo and I recorded. It shows what kind of flips I am able to do and what the current state of my trampoline career would look like. Almost every time we're there, we mess around in the dodgeball pit. It's really exhausting jumping and chucking softballs on another but a great workout too!
To continue with the vanbuild or the van conversion, I started out by getting most of the stuff that I got with the van, out of it. In order for me to survive in winter, I need some proper insulation to keep warm during the night. I will probably get the metal sheets off the wall too, so that the whole van is fully stripped apart. For now, I only managed to get all the stuff out and stored it in our basement.

Paulo and I shot some videos for an Instagram application video which we will probably edit next week. We went to some locations in Hamburg and shot a few dancing scenes.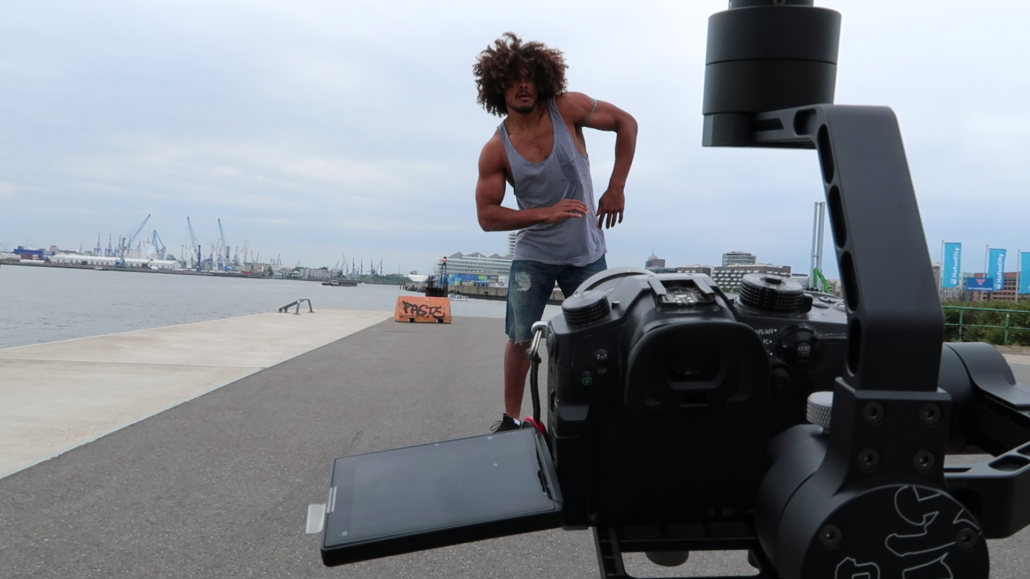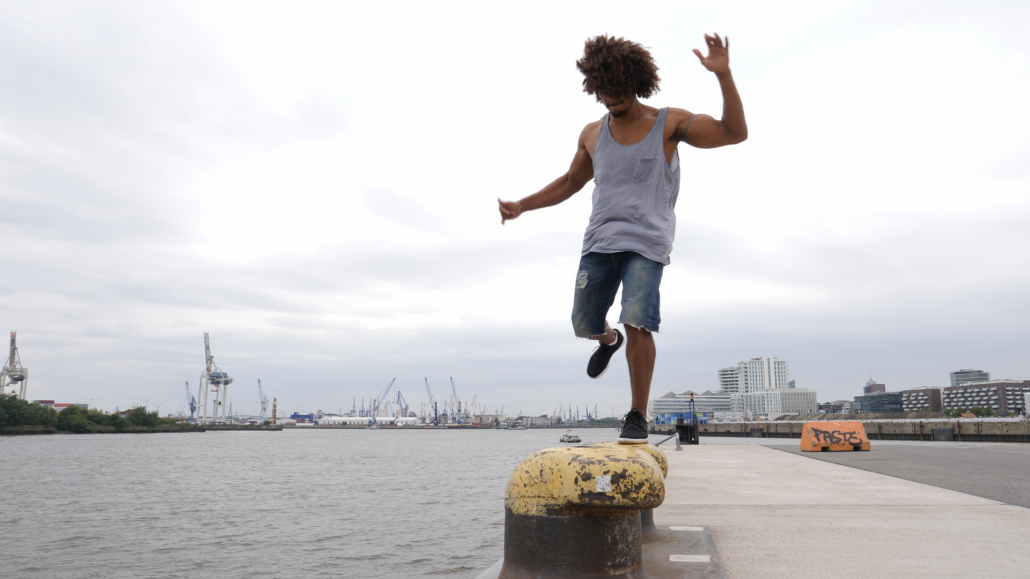 Finally, I did not finish the room divider just yet, but I did some different kind of work for mellow boards. They needed a template to spray paint their logo and a bit of text somewhere. I got some thick plastic sheet from the hardware store and cut the design out of it. It worked quiet well as you can see here:
That was this week's update and I hope to see you very soon 🙂