How to build yourself a board to practice your balance?
First of all, I want to talk about why I have built myself a balance board. The number one reason is obviously to train my balance. The greater purpose is for skiing though. I am hoping that I can improve my grinding skills on rails and boxes.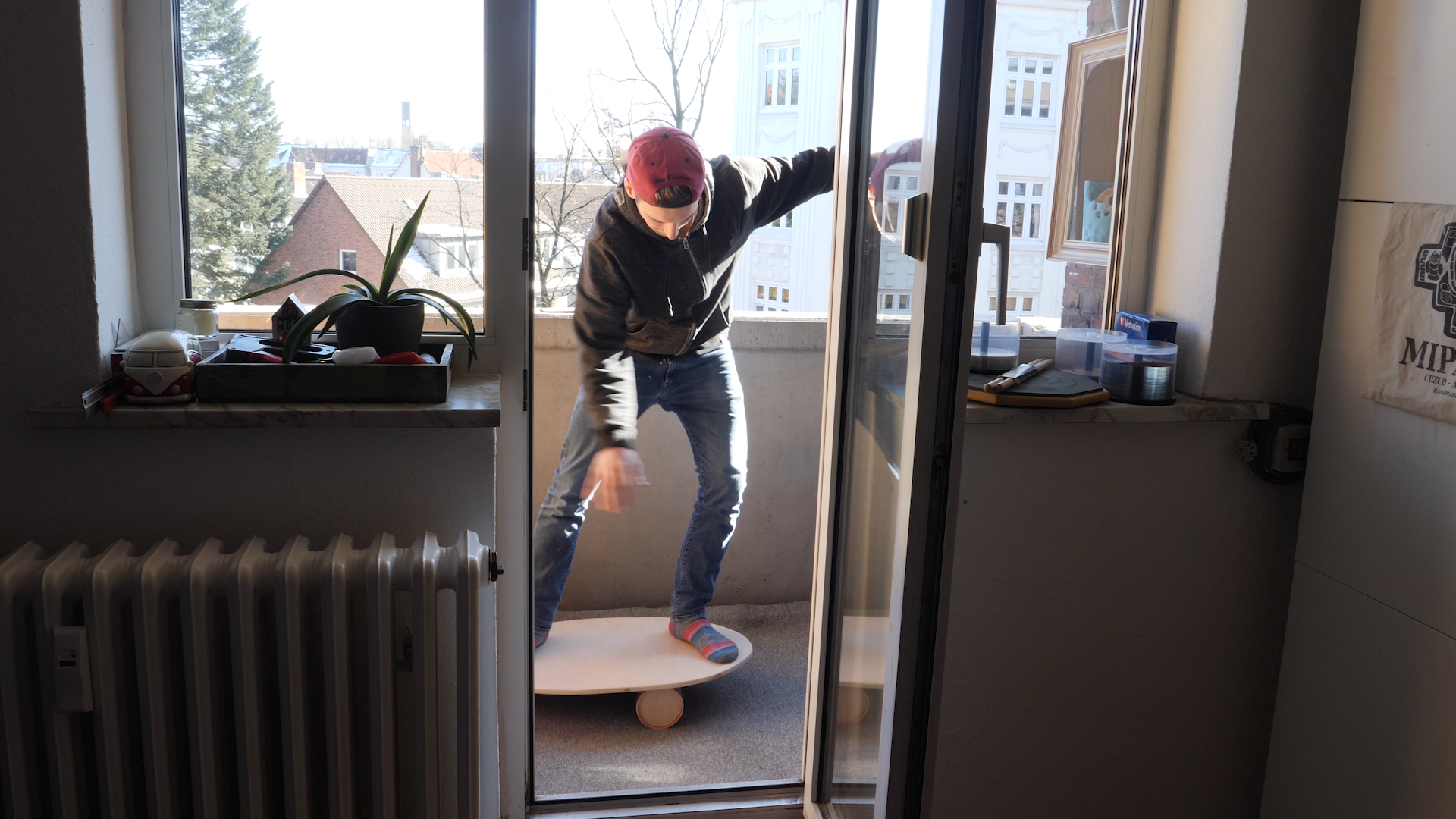 I went to the hardware store and got a big piece of plywood and a round tube which is normally used as a rain pipe. I chose a board shape that I thought would be best and cut the piece of plywood into the desired shape. I cut the tube into the right length to fit the board. Finally, I cut out two circles to put into the tube for a little more support. And there you go, done is the homemade balance board.