How I went on an electric longboard for 800km from Hamburg to Munich
At the start of the year 2018 I met a few people from mellow boards, an electric longboard start-up from Hamburg, Germany. I got to talk to one of the guys who was interested in my crazy looking, carbon, dropdown, long distance longboard. I told him about the trip from Stockholm to Hamburg and send him the video a couple of days after. A few messages later he asked if I wanted to do a trip like this again but instead of using a regular longboard, to go with an electric longboard. I was down for it straight away. Even though, I said not to go on another longboard trip after the last one, this one seemed kind of interesting and on top of that, I was hoping to get all of it paid. This was indeed the case when we talked about it in the mellow office a few days later. The days were set, the money for accommodation and food promised and all I had to do was to get the days off work.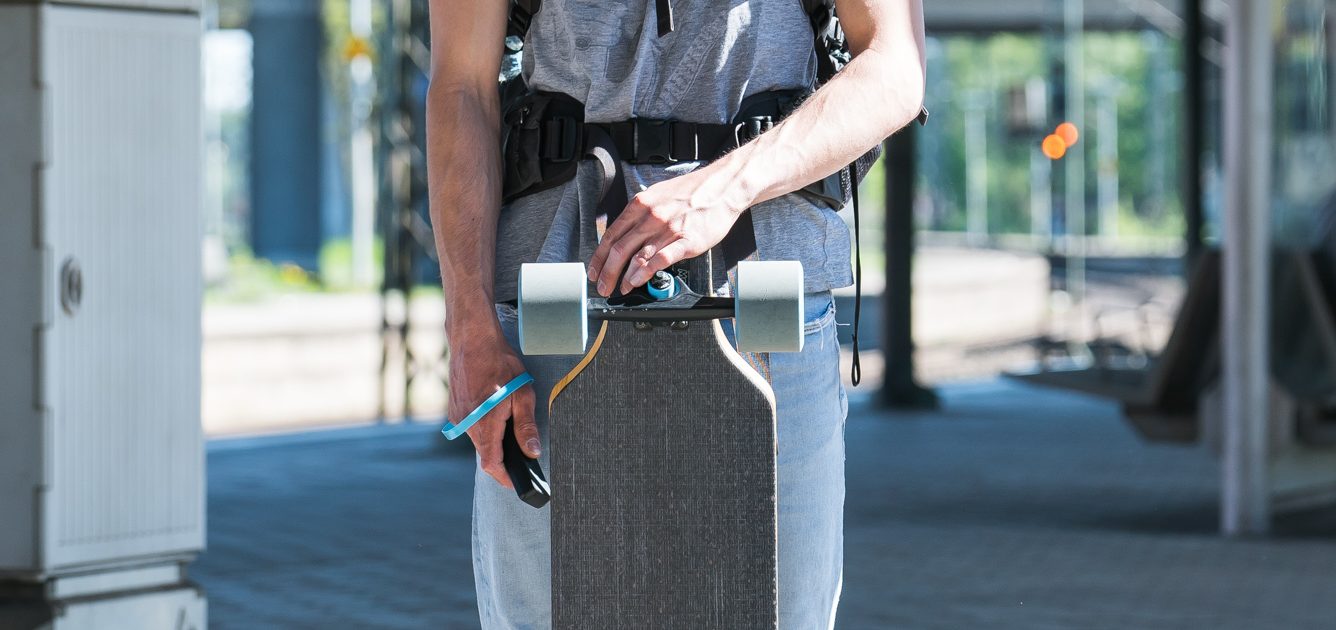 One month later I found myself in front of Hamburg's town hall with the mellow board at 9am on a Saturday morning. The boys from mellow followed along for the first days to get a couple of good shots. Unfortunately, 5km into the trip I bailed on the concrete on top of a bridge, while trying to get a drone shot. It was bloody but I had to keep going. At lunchtime the boys came back again with some first aid stuff to cover up the wounds. The worst was showering and sleeping though. I travelled along, doing roughly 80km a day with 4 batteries and two fast chargers. The plan was pretty simple: get up in the morning, look for the best route to the next town, about 80km away and another town halfway for lunch. At lunchtime I had some food in a restaurant while charging all my batteries, I went for the second 40km after, got to the place I booked in for the night, had dinner, went to bed and charged the rest of the batteries overnight. It wasn't that easy though. This was always the rough plan in the back of my head but so many things will turn it around. But that's exactly what I love about it. The unknown.
It was really tough in between, I was going through the woods, on dirt paths, gravel roads, in between paddocks and through the craziest whether with heaps of rain and thunder. I bailed a second time half way along the trip and the shower plus the sleep really hurt again. I even found myself hiking up to 1000m above sea level because there was no way the electric longboard would have made it up there. I tried for the bottom of the hill and drained a battery in about 3km.
I was really stoked that I've pulled it off when I finally made it to Munich. It sounds so chill to go with an electric longboard but I can tell ya, going for 800km in 10 days is pretty damn hard. Probably the smallest detail, that no one (myself included) would think about when going electric are the vibrations of the road.
Anyways, I got to Munich and met up with a friend of mine. We had a beer and a chat in the park until I caught the train back home to Hamburg.
Got any questions? Shoot me an email or message on any of the social media.